Manufacturers' Representatives Serving the California & Nevada Territory for the past 25 years
CSI is proud to announce that we are now the Southern California sales representatives for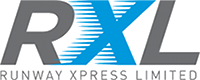 RXL offers Cable Runway & Accessories, Open Racks & Cable Management Products
for more information, please contact us.
---
CSI is proud to announce that we are now the Southern California sales representatives for
Xtreme Power manufactures UPS, power distribution units, and portable cooling products.
for more information, please contact us.
---

Introduces
aeRos, AFL's new cloud-based test workflow system enables seamless and efficient communications and data management. aeRos simplifies coordination between the main office and field technicians by providing remote project setup, automatic data collection and reporting, as well as the real-time job monitoring that is independent of technology or location. Read more
ROGUE is the modular hardware platform that works seamlessly with aeRos and enables customers to pick and choose the functionality they need. Like aeRos, it is an open system built around you, for both CAPEX and OPEX savings. The Rogue carrier is ruggedly built to withstand testing in the field. It is lightweight, portable, and comes with options for carrying and/or placing it on a surface, with a convenient carrying strap and a "kick-stand". The integrated inspection capabilities ensure that your connections are completely clean. Read more
For demostration videos click links below.
---
We are proud to announce that we are now the Manufacturers' Representatives for
The Fiber and Copper work table originated from the need for a more comfortable, efficient and consistent way to terminate patch panel cabling.
to view demonstration videos
click here
---
FEATURED PRODUCTS
Sub-unitized Premise MicroCore® 3.0
The third generation of AFL's Sub-Unitized Premise MicroCore fiber optic cables is another astounding evolution of high performance premise cabling. Enabling even greater pathway density than our 2.0 version, the 3.0 revolutionizes cable deployment and allows the end user to realize savings in space, routing infrastructures and fiber management.
>>> READ MORE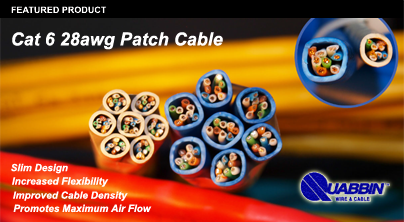 Superior Datamax® performance is now available with a 28awg reduced diameter profile engineered specifically for patching and top of rack applications in Category 6 systems. Not officially recognized by the TIA in the 568.C standard due to the smaller gauge copper conductor, it will meet Category 6 plug-to-plug electrical and transmission parameters up to 55 meters. >>> READ MORE
West Coast Stocking Location
for